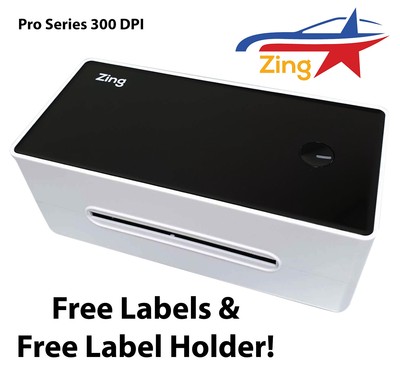 AutoPrint automatically batch prints nearly any printable file, including many standard bitmap graphic file types, if preferred without any user interaction. Autoprint with windows live mail Is there an add-in to auto-print emails in Windows Live Mail (e.g., auto-print them if they are from someone particular). I know that you can do this for Windows Outlook, but I'm talking about 'windows live mail' here. OctoPrint is the snappy web interface for your 3D printer that allows you to control and monitor all aspects of your printer and print jobs, right from your browser.
The AUTOPRINT line of industrial inkjet printers are the ideal solution for printing ingredients on unit boxes and identifiers on shipping cartons. It meets FDA and GTIN specifications and raises the performance bar for identifying various consumer and industrial products including food, beverage, personal care, pharmaceutical, hardware, housewares, industrial components and office products.
AUTOPRINT features four high-definition HP THERMAL INKJET TECHNOLOGY with industrial print heads that are designed to print a continuous 2-inch high swath of alphanumeric text, barcode symbologies and graphics up to 40 inches long. Commonly printed alphanumeric information includes: (1) Product name, description and ingredients, (2) Country of origin, (3) Use-by dates, (4) traceability codes, (5) sequential numbers, and (6) time and date stamps with rollover.
AUTOPRINT is synonymous with heavy duty construction features. The four-head print station and integrated image controller are embedded in a stainless steel housing. Each print module has long sturdy "skis" that guide the arton being printed to the print station while protecting the printheads. The angled skis are reversible to the direction of carton flow.
There are two basic models or configurations of AUTOPRINT. First, the low profile four-head model is designed for printing near the bottom of shipping cartons. It will print I 2-of-5 barcodes that are 2 inches high and placed 1 ¼ inches from the bottom of the carton as required by many supply chains. In addition, for applications that require a larger message or graphic up to 4 inches tall, an 8 pen model with is available with AUTOPRINT.
An operator friendly Windows PC control panel is used to configure, align, test, regulate and monitor print modules during setup and operation. It allows you to see the status of each print module and what will be printed on each carton. Status menus provide piece counts, print rate, clock setting and the amount of ink remaining in each cartridge. WYSIWYG barcode software makes it easy to create the message, formats, fonts, multi-lingual text, graphcs and barcodes for the products being packaged.
$29.95
Finally, an add-in that automatically prints email when it arrives at your Inbox without you having to do anything. Save time by automating those repetitive chores.
SKU: A12454Category: Outlook Desktop Add-InsDescription Highlights Features Screenshots Downloads More Information
Description
Easily auto print your most important Microsoft® Outlook® email messages with the Auto Print add-in. Perfect for fax via email services, just turn on your printer and go. It will even allow you to print just the emails, just the attachments, or both!
Saves time since it's automated. It stops you or others in your organization from having to waste time printing manually, especially if more than one copy of an attachment has to be printed. Plus, it prevents mistakes such as forgetting to print emails or attachments.
This add-in is an excellent companion to fax to email services because it can print emails or attachments as they come in or all the emails in a particular folder, all at once, in order.
"I spent about $600 trying to do what your program does, and still I couldn't get done what I needed. Your software did just what I needed; simply print emails and attachments together. You have a knack for finding annoying missing capabilities and solving them. I plan to buy that software and others."
– David
Highlights
Automatically print emails and/or attachments
Works on incoming or outgoing email and/or attachments
'Print Now' facility for one click batch printing of entire folders
Built-in filter to print just certain attachment types (like an e-fax, or invoices)
Print to any printer, not just the default
2 years of chat, email, and phone support
2 years of free upgrades
'I have been using my Sperry Add-In Solutions for about a month, and it is a time-saver. There are about two days a month that I get 120-180 emails a day, some with up to 15 attachments. This software ensures that each attachment gets printed. I love it, and wish I had this years go. It makes my job so much easier, and less stressful. I don't dread opening my inbox anymore. I highly recommend this product.'
- Lynn Hawes
Read more reviews from customers like you
Features
Prints just the email, just the attachment, or both
Prints email that arrives at your inbox or any other Outlook folder
Works on outgoing email as well
Easily handles PDFs, Word docs, Excel files, and many more file types
Powerful filters allow you to print email containing certain subjects only or from certain senders only
Works with Office 365, Outlook 2019, 2016, 2013, 2010 (both 32-bit and 64-bit) and Outlook 2007
Integrates directly into Outlook for easy access
Easily enable/disable the add-in to turn it on or off when you need it
New! Print emails and/or attachments to any printer, not just the default
New! Control margins, number of copies, collate and all the other printer options you'd expect
Batch printing capability allows printing of emails and/or attachments in one or multiple folders
Batch printing can also be filtered by the built-in filters for fine grained control over what prints out
Cancel out of the batch print at any time
Optionally prints the number of attachments in the email
Ability to optionally delay between prints means that the emails and attachments print in order (i.e., one email, then its attachments, next email, etc.)
Prints the title and the name of attachments in addition to the email itself
New! Accepts a list of files to never print - perfect for legal disclaimers
A new feature recently added now allows you to specify a list of files (including wildcards) that the add-in will not print. This is useful if you continuously receive say, a terms and conditions document or a legal disclaimer attachment and you don't want to print those items.
Because it also works on outgoing email, you can easily create a log of all your sent items. Add it to your cart by selecting the 'Add To Cart' button above.
'Excellent service and love the software. Saves time printing pdf invoices I receive from my vendors.'
- Randy W*Click on the images to enlarge.
Autoprint Professional
Automatically print emails or just their attachments with ease. Selectively filter which emails get printed, based on subject, sender or attachment name. Or, just print them all. Perfect for automatically printing warehouse orders, faxes, or whatever you need to have printed!
'Sperry Software's Auto Print appears to be a high-quality, low-cost solution to our printing needs.'
- R. Jason Klein, United States 14-Day Trial Downloads
Our trial versions are fully functional and are the production version.
The version you choose below is dependent on whether you have 32-bit or 64-bit Outlook - see How to tell if you have 32-bit or 64-bit Outlook installed for help.
If you need to uninstall for any reason, review our instructions for uninstalling our add-ins.
View our End User License Agreement.
Version 6.3:
For Windows 10, Windows 8 or 8.1, Windows 7, Windows Server 2008 R2 or higher;
And Outlook 2016, Outlook 2013, Outlook 2010, Outlook 2007
Auto Print for Outlook 2016/2013/2010/2007 (32-bit)
Auto Print for Outlook 2016/2013/2010 (64-bit)
Version 7.1:
For Windows 10, Windows Server 2012 or higher;
And Office 365, Outlook 2019, Outlook 2016, and Outlook 2013
Auto Print for Office 365/Outlook 2019/2016/2013 (32-bit)
Auto Print for Office 365/Outlook 2019/2016/2013 (64-bit)
All downloadable add-ins:
View the list of all our downloads (in alphabetical order)
'Excellent product. Easy to use. Made printing thousands of emails possible.'
- Mary Jo Gremling, IN, United States
More Information
Important: Are you trying to print to PDF?
If you plan on using this add-in in conjunction with a PDF printer driver with the ultimate end being to create a PDF file of your emails and attachments, then you might want to take a look at our new
Save As PDF Outlook add-in
. This add-in will save your emails and/or attachments directly to PDF format without the need for a PDF printer driver. While the Auto Print add-in will do what you're looking for, it just might be simpler to use the Save As PDF add-in.
Note:
Do you need to
print to different printers based on who the email is from, or based on the subject or contents of the email body?
If so, see our Auto Print Pro add-in for Outlook or compare the features between the two add-ins.
More printing information:
And just in case, here is an article on how to print emails and/or attachments in Outlook (both with and without the help of add-ins).
Read more from our blog:
Autoprint Pro 2
A customer asks about printing invoices...
You may also like…
Print On Demand
This add-in installs three new Outlook toolbar buttons that allow you to 1) print the email and 2) print the attachment(s) or 3) print both.
$22.95
Read More
Save As PDF
Converting emails to PDF files is a breeze with this add-in. It also converts many Microsoft Office file type attachments as well as image attachments and even zip files!
Autoprint Pro Review
$29.95
Read More
Save As PDF Pro
Everything our standard Save As PDF add-in does plus it uses rules to save Outlook email as PDF. It even converts multiple emails to a single PDF file (known as a Portfolio) so that it goes email 1, attachments, email 2, attachments, etc.
$119.95
Read More
Auto Print Pro
Similar to our standard Auto Print add-in, this add-in will automatically print emails and/or attachments using rules. It will even print to different printers based on the subject, or who it's from, etc. Completely versatile with an unlimited number of rules!
Autoprint Pro Shop
$139.95Read More